How to choose
the right sleeping bag
A good night's sleep for your baby benefits everyone! Baby happy? Mum and Dad super happy! So what is 'the key' to a good night's sleep?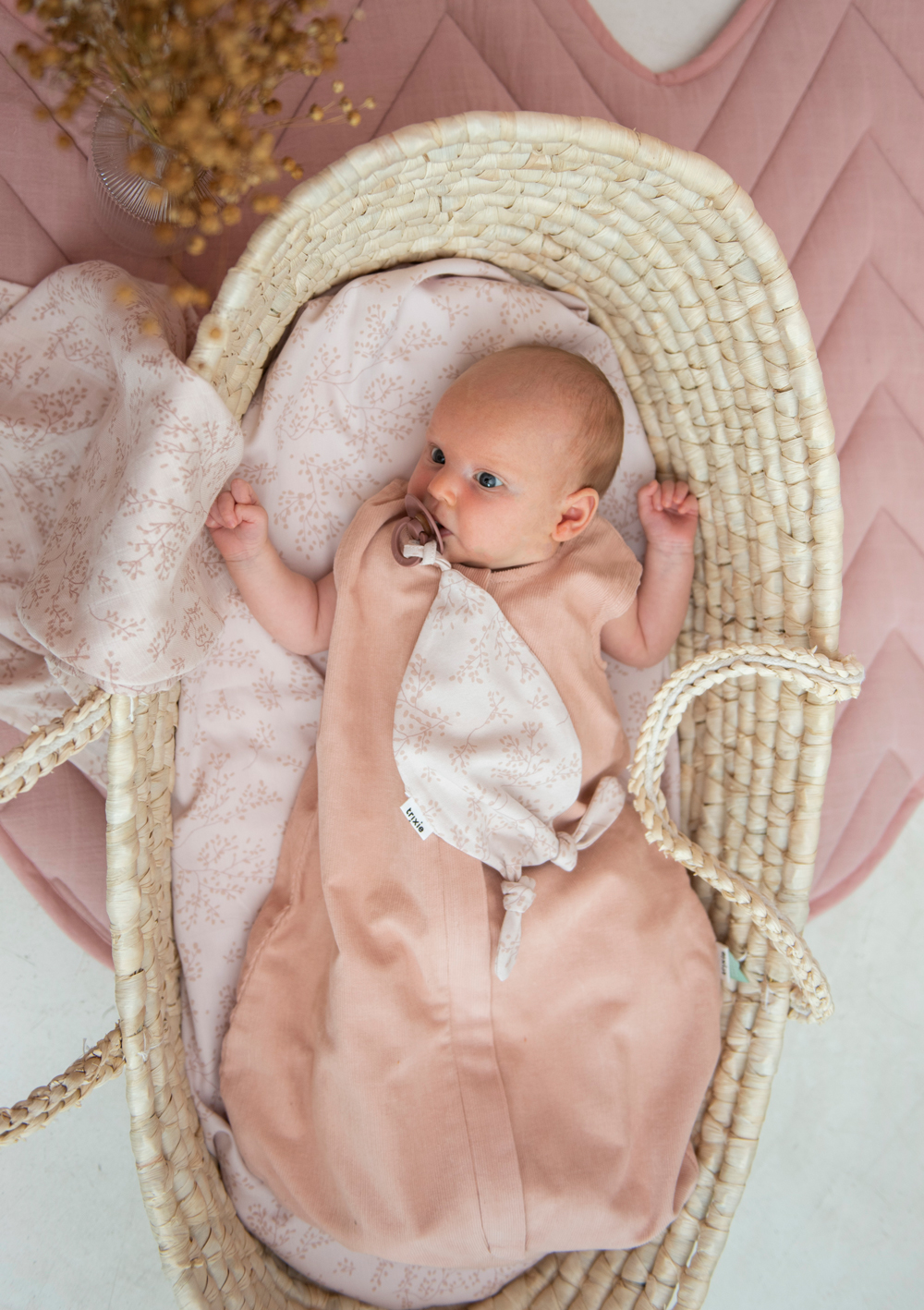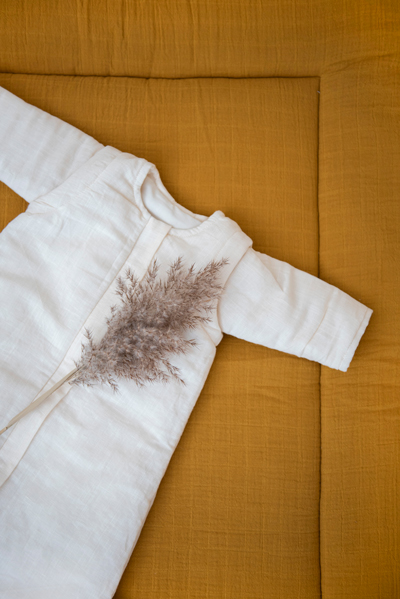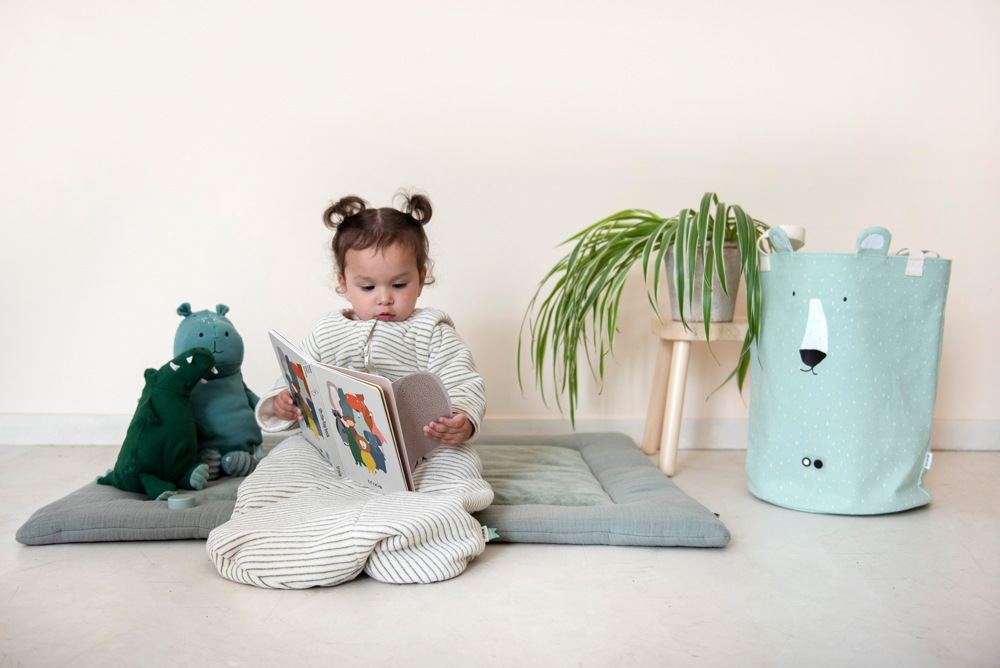 The comfort of your little one is of course step one! Make sure there is a small light on, that music is playing and that his or her favourite cuddly toy or cloth is nearby.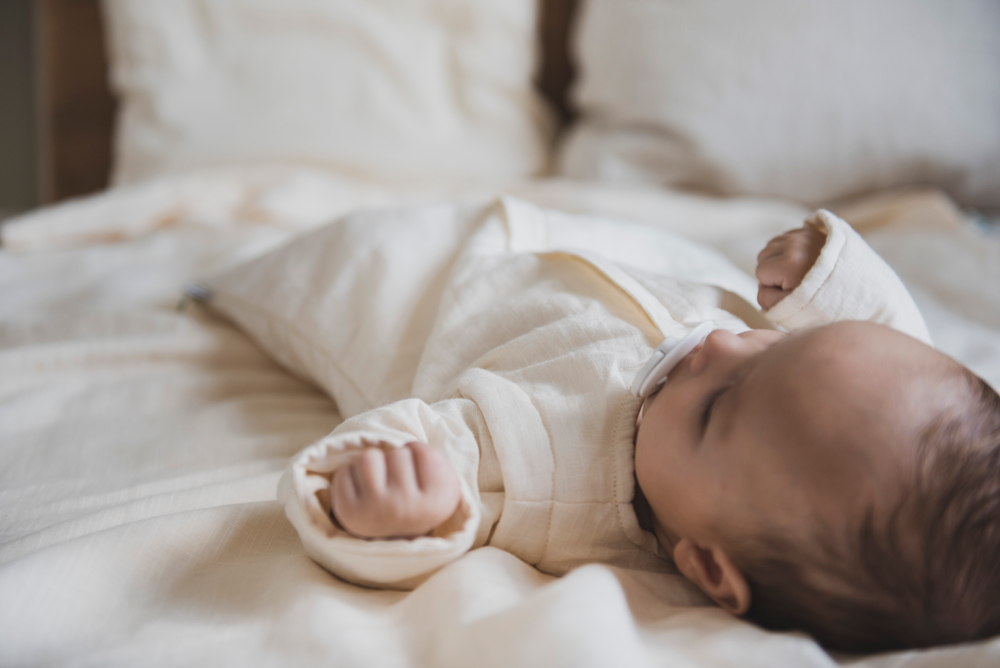 When your baby is sleeping, his or her neck should always feel dry and warm. If it feels damp or clammy, your baby is too warm.
That is why it is advisable to pick your baby's nighttime outfit based on the temperature in the room where he or she will sleep.
In a warmer room, you can opt for a light sleeping bag without sleeves and a romper. In a cooler room, it is best to choose a thicker sleeping bag, possibly with sleeves, where you can also add different layers of clothing under the sleeping bag as necessary.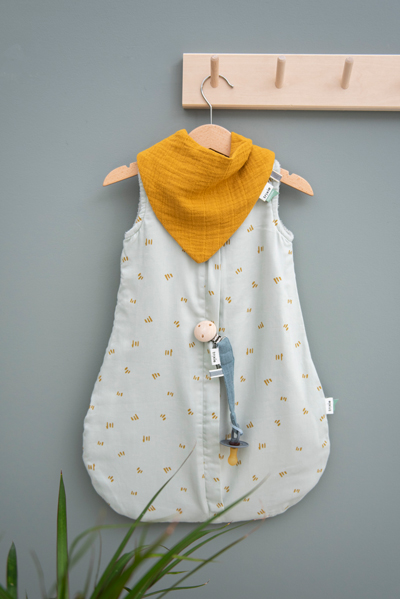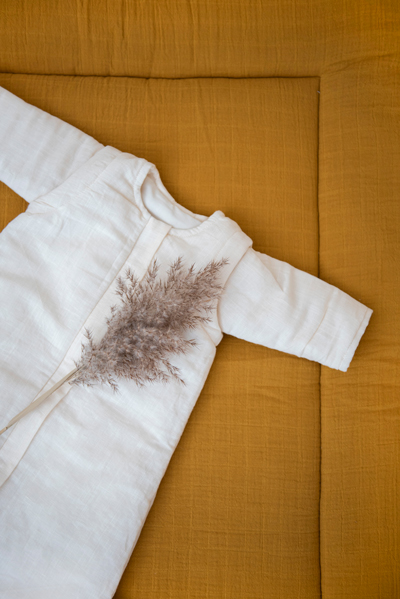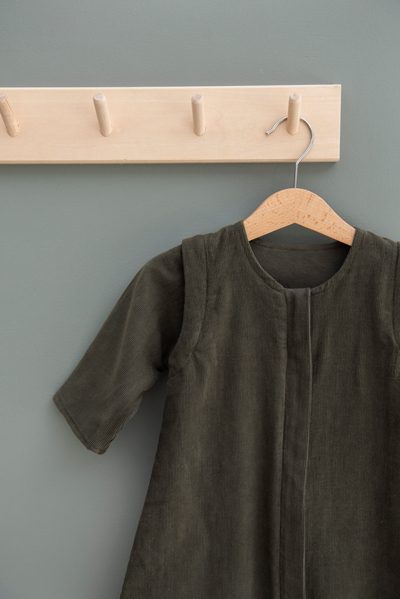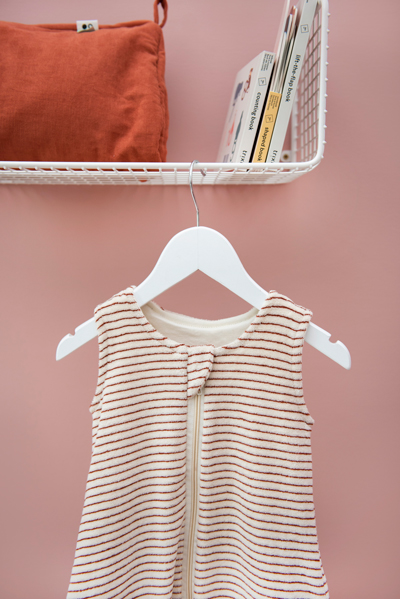 Which sleeping bag should I choose?
The TOG value (Thermal Overall Grade) indicates how warm a fabric is. This can vary from collection to collection and is determined by specialists who test the products. TOG values are always shown on the packaging. Please note: the higher the TOG value, the warmer the sleeping bag.
Here is an example for good measure; at a room temperature of 18-19°C, a sleeping bag with TOG value 1 is sufficiently warm if combined with a long-sleeved romper and pajamas.
TIP: Make sure the sleeping bag fits snugly around the neck so that your baby cannot slip out of it.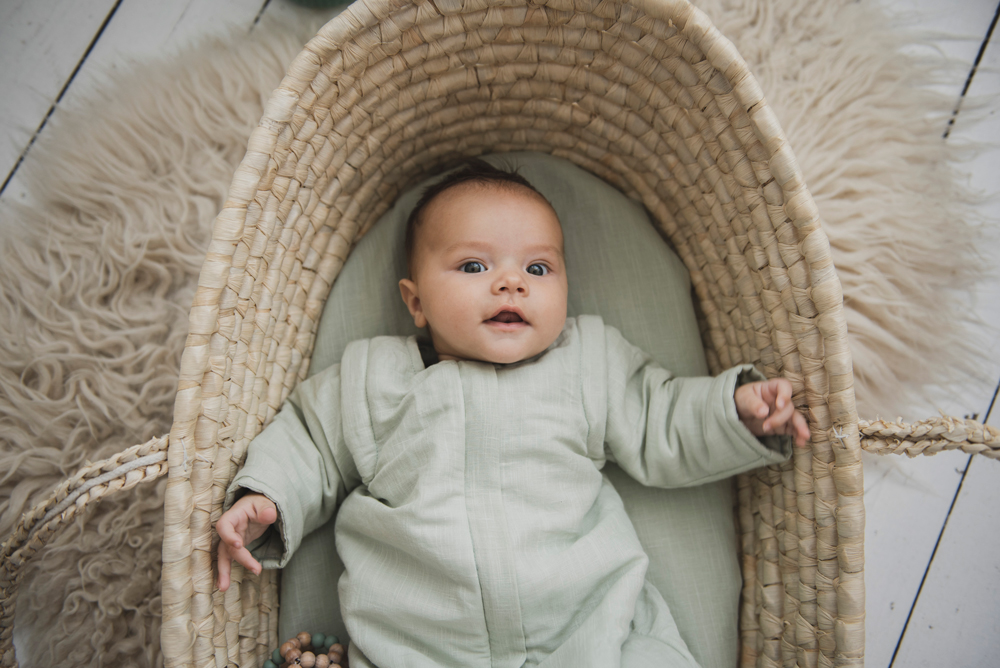 To simplify TOG values, we at Trixie divide our sleeping bags into three categories;
summer, mild and winter sleeping bags.

Also take a minute to discover our bodysuits;
they combine very well with our wide range of sleeping bags:
Discover the Trixie bodysuits