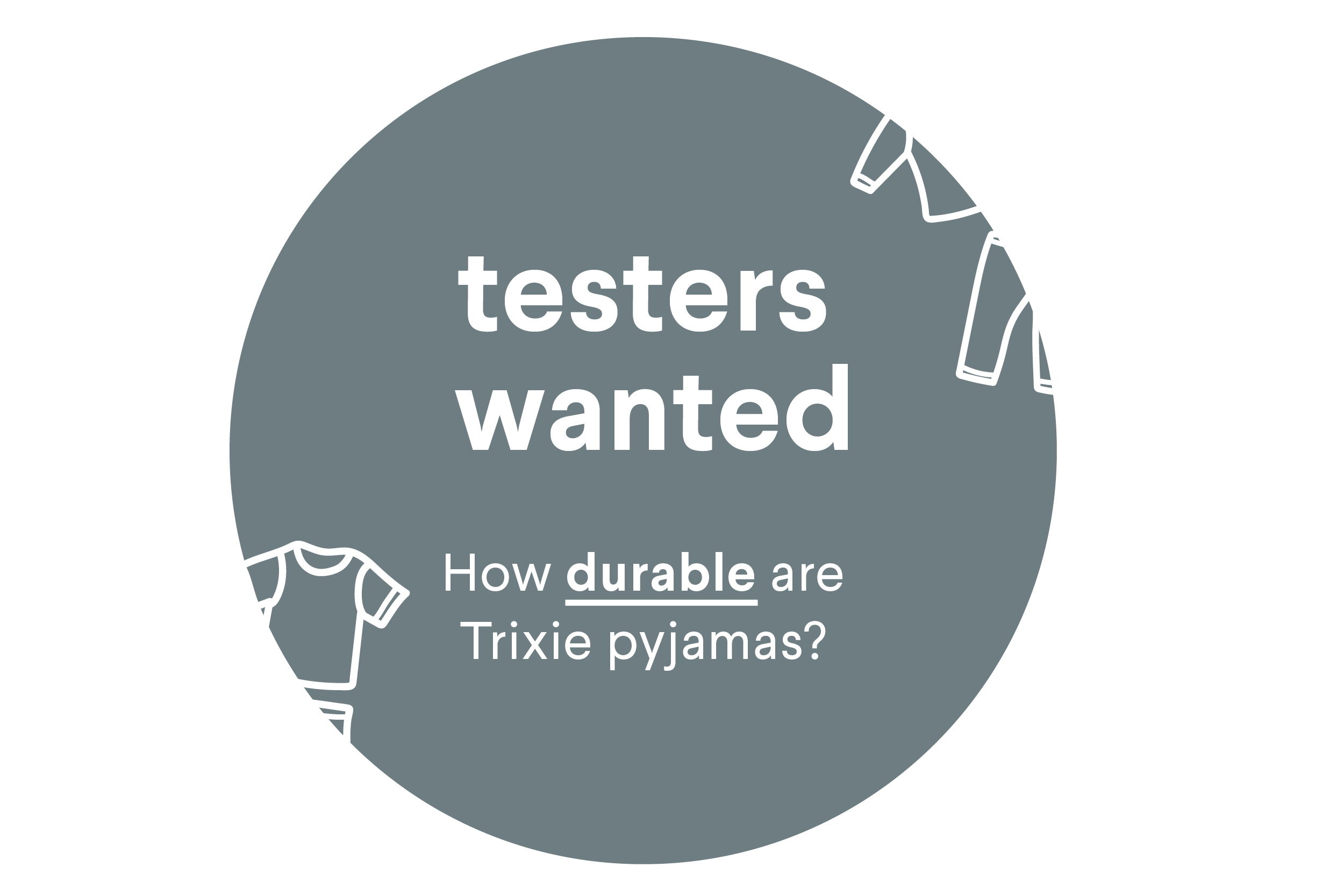 Blissful nights... a parent can only dream! Trixie pyjamas are made of 100% organic cotton which means they absorb and breathe as per your child's needs. Pyjamas should be at the ready to guarantee a good night's sleep every single night.
How durable are our Trixie pyjamas?
Test it yourself!
Our products are sustainable because they are made from sustainable materials, but what also makes them sustainable is their long lifespan. We attach great importance to products that are in close contact with babies' and children's skin. That is why our pyjamas are made of 100% organic cotton and are GOTS certified.


Wash the pyjamas several times over a period of 1 month.

Keep count! Keep track of how many times the pyjamas go in the machine. (at least 5 times)

Record your washes and findings on quality, shape, colour, etc.

Important care tip! Our pyjamas are best washed at 30°C.
Share your findings after 1 month of testing in a short text of 250-500 words.
Share fun photos of your testing adventure.
Sign up and test the durability of our pyjamas.

We will select 5 testers to test Trixie pyjamas in one of the prints below.
You will receive a pyjama set worth €39,95.
Of course you can keep them afterwards.