Lively greens
Different shades of olive come together in a beautiful harmony.
From responsible green choices, to inspiring collections where different shades of olive come together in a beautiful harmony. Create a safe haven for your newborn with these soft nursery collections. Dream away in a world of infinite imagination and possibilities.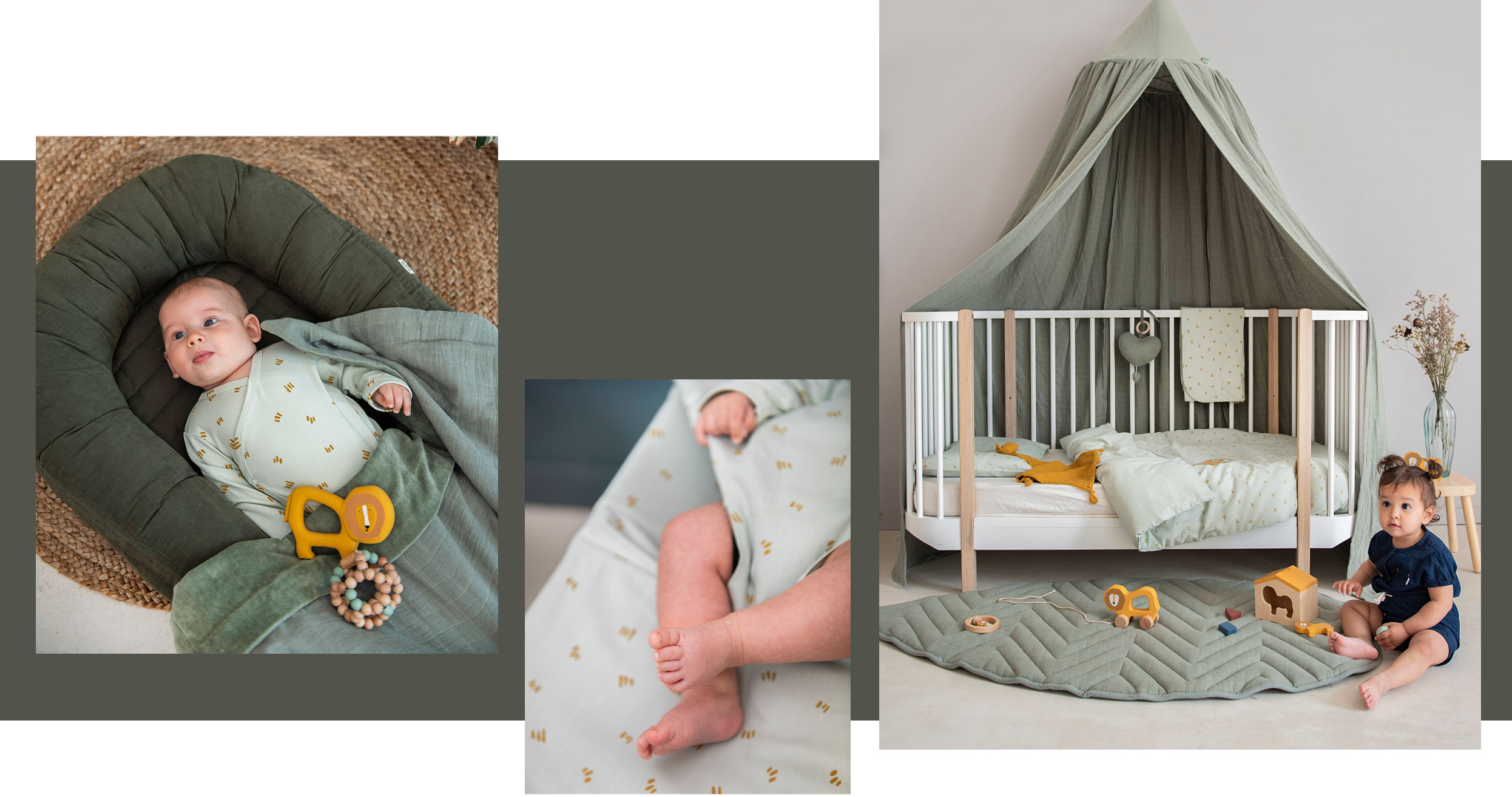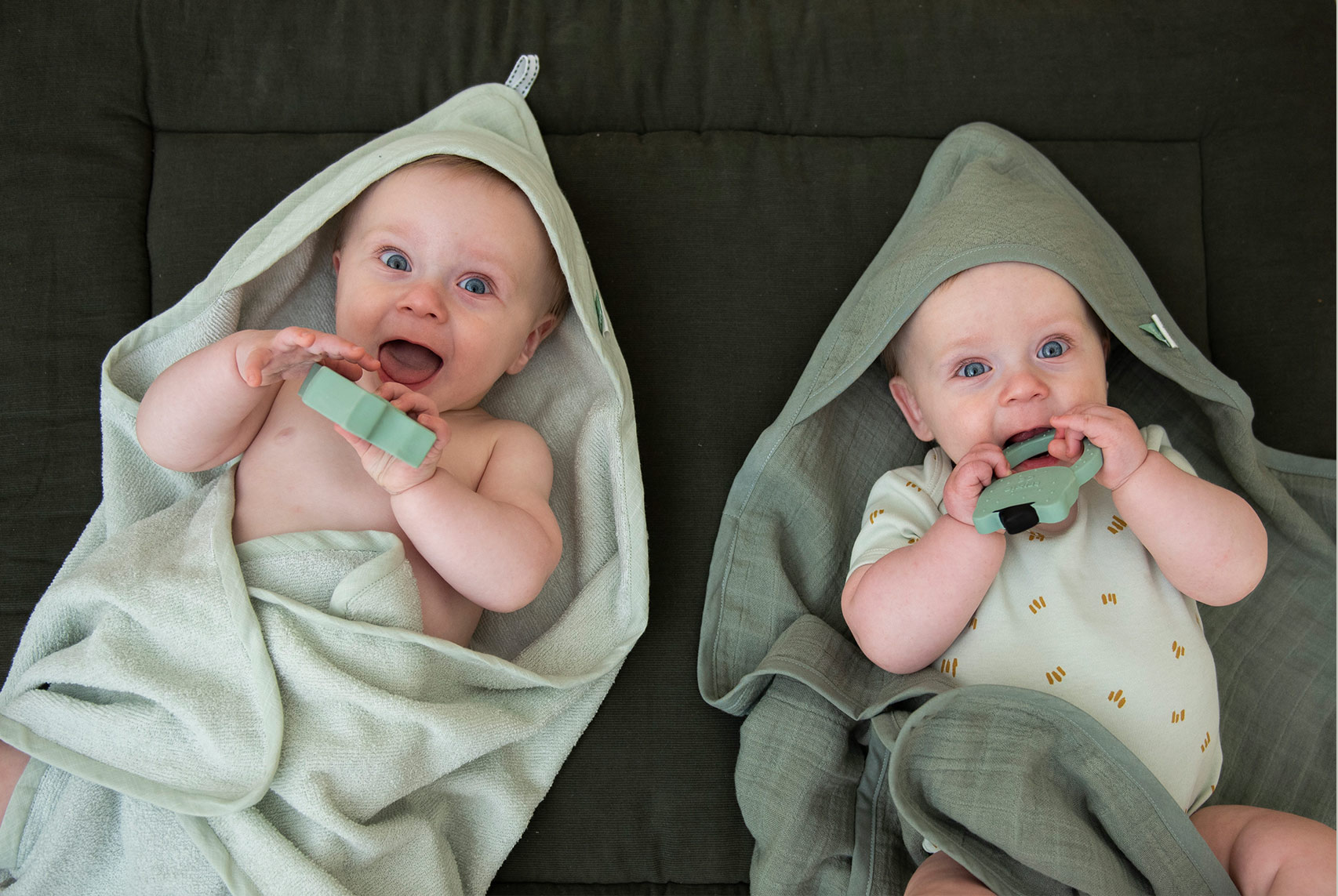 Everything is better in duo
Combine the Dreamy Dashes with the Pure Mint collection & create a lively green nursery room to dream away in.
Wrap your little one in softness with the Stripes Olive and Ribble Moss
Combine the Stripes Olive with the Ribble Moss and create an environment that feels like a warm, peaceful cocoon where you can cherish all those wonderful 'firsts' with your little one. It will feel so cosy that you won't be able to let go.
Trixie loves green
We believe responsible choices need to be made in order to ensure a healthy future for our kids and grandkids. For the textile products we aim to use organic cotton as much as possible and pay extra attention to products that come into close contact with the skin. All our nursery & clothing fabrics are made of organic cotton, GOTS-certified and OEKO-tex 100 certified.
Mix & match our Lively greens to create a warm cocoon for your little one
Create a new atmosphere with these combo's
Get inspired by the other nursery collections