A few mums and their little offspring had the opportunity to test our wooden bead mazes. Curious about the results?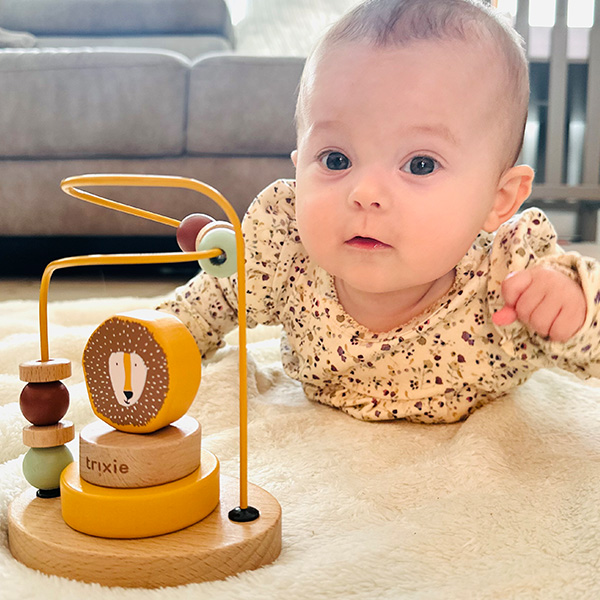 "All Trixie products are made withcare and attention. Although the colours aren't too loud, they are still bright and cheerful enough to make a child reach out for them."
Tamar
"A lovely item for young children, withreally great colour combinations and ideal to take out and about with you."
Virginie
"Maren was immediately drawn to the wooden bead maze and the head of Mr. Fox."
Marlies
"It's really good for putting my little son'sfine motor skills to the test. Sliding the beads over the spiral is a really fun experience for him."
Virginie
"Adriano loves playing with both the beads and the separate blocks. I can highly recommend this toy!"
Steff
"Léon quietly occupied himself with the beads and the stacking tower for a while. Perfect fortummy time for the youngest kids!"
Laura
"He does put it in his mouth a lot, but that's not a problem. No circles or damp spots His teeth don't leave a mark either."
Steff
"The quality of the material was really put to the test. Sometimes it ended up on the ground, but fortunately this was not a problem!"
Gitte
"After the first few weeks of use, it still looks new. I expect to get a

long life

out of it."
Laura
At Trixie, we believe in the power of imagination combined with sustainable, high-quality design. The wooden bead mazes tie in perfectly with these values.