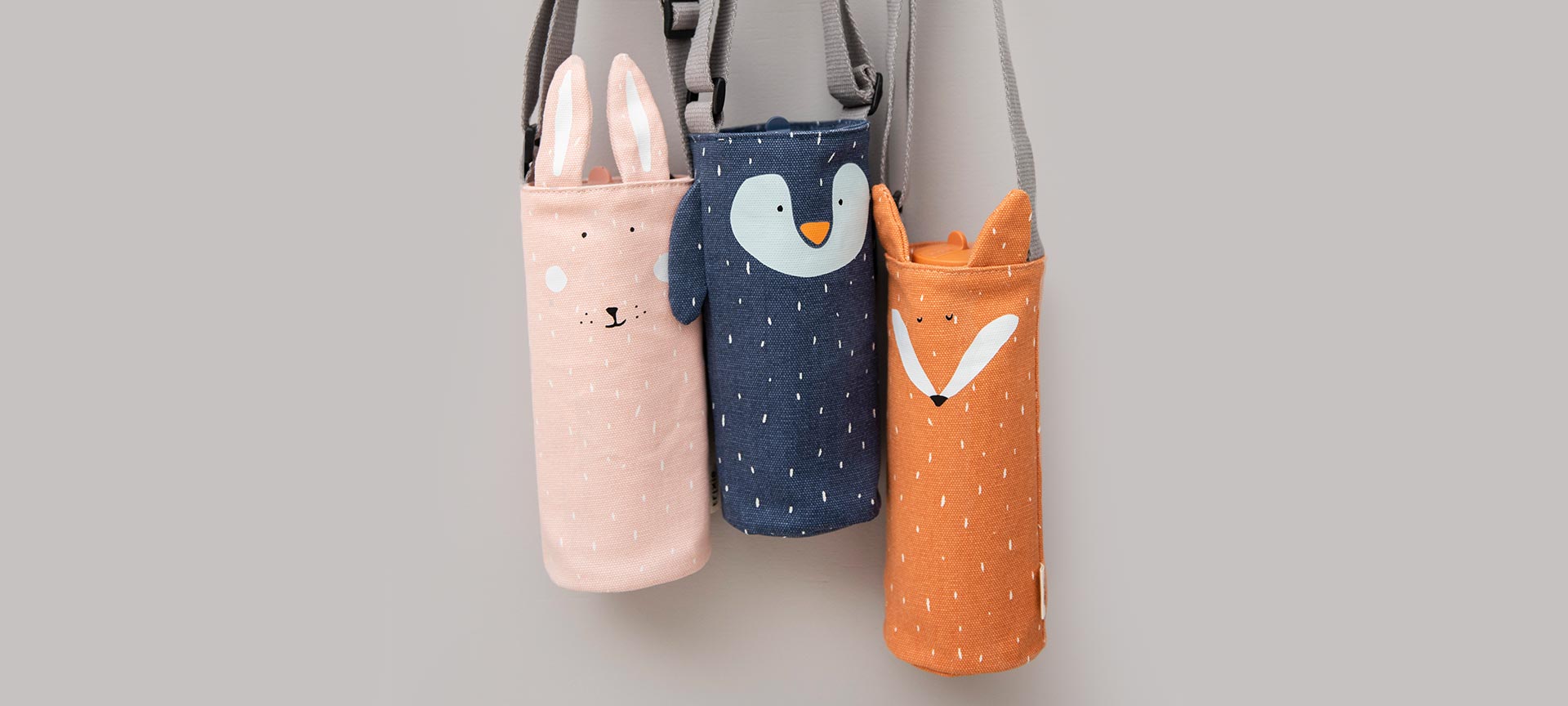 With this bottle holder for kids, your little one is ready for hours of hiking fun
With this handy thermal bottle holder for kids, your child can easily bring their water bottle on a walk or a hike. With the adjustable strap the bottle holder van be worn in different ways, e.g. across the body or over the shoulder.
Kids can be sure to have the bottle holder for kids right by their side, while they will have their hands free. The handy carrying strap prevents the water bottle from getting misplaced, and fuels hydration and playfulness!
A water bottle holder for kids and toddlers, in summer and winter
Both the 350ml bottle and the 500ml bottle fit into the water bottle holder for kids. It has a water repellent coating and thermal lining so that its contents stay either warm or cold. You can adjust the contents of the water bottle to match the season; refreshing water in the summer or a nice hot chocolate in the winter.
A water bottle holder that is a joy for kids to bring along, that's what it's all about.
Products
on the go
for kids
Bottle holders
We did not find anything matching your search result