Sun's out, mum's out ... with solar protection
The sun is peeping through the curtains, because yes, they are here! The summer days, full of endless fun and pure joy. To make this a truly carefree summer, there is one thing we must not forget: solar protection!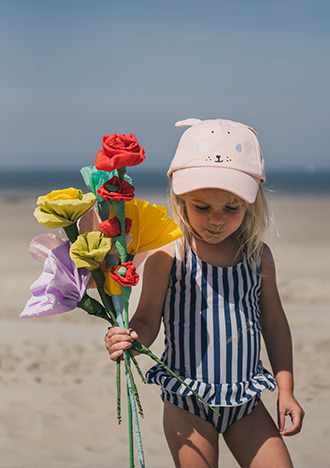 We asked Trixie mums and researcher Dr Jetske Ultee for help. What are the tips and tricks to protect your child from the sun? Because while the sun shines without a care, there are a few things to be mindful of!
Tips from Dr Jetske Ultee
Research physician in cosmetic dermatology
Education: medicine at Erasmus University in Rotterdam
Tip 1
Apply a new layer of sunscreen every 2 hours, because sunscreen loses its protective power. Be sure to also do this after a splash in the water.
Tip 2
Choose a sunscreen that you and your child both like. This is perhaps the most important thing! It will make you want to use it frequently and without reluctance.
Tip 3
Use sunscreen without perfumes and essential oils, as these can sometimes cause irritation after sun exposure. It is also best to choose a sun cream with one of Ultee's favourite UV filters: Tinosorb (S, M & A2B), Uvinul A plus, Ensulizole, Mexoryl (SX & XL).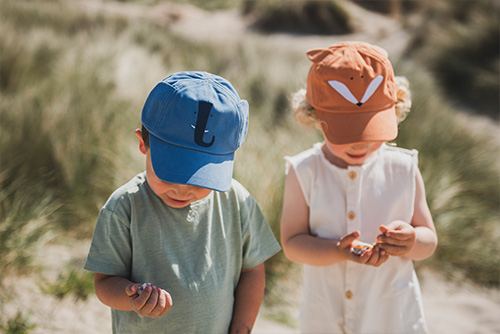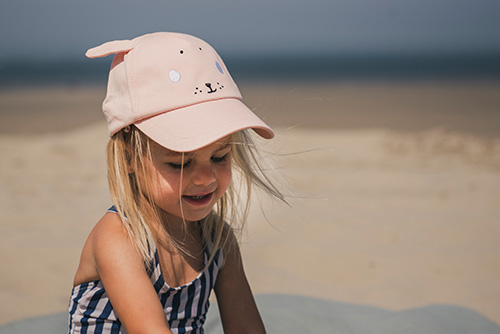 Tip 4
Children up to 6 months should be kept out of the sun and should preferably not use sunscreen. They have a much more sensitive skin than adults, and that skin contains less melanin (and it is melanin that protects against UV radiation).
Tip 5
Babies have more difficulty getting rid of their heat, so the sun is not very pleasant for them. Is there no other way? Then use UV-resistant clothing and a cap! Apply a good sun block to the still unprotected skin.
Ultee's application tricks
Make applying sunscreen as second nature as brushing your teeth; make it a daily routine.
Let the children also apply the sunscreen themselves, as they are already quite capable of doing so.
Draw things with the sunscreen. Can your child guess what you drew?
Play the game: 'Who can apply sunblock the fastest?
Tips from Sanne
Mum of Oscar, Liv & Morris
@sannevandenabeele
Tip 1
A UV tent comes in very handy on holiday. This way, the kids can play in the shade every now and then.
Tip 2
Complete your summer outfit with a sun hat or cool cap.