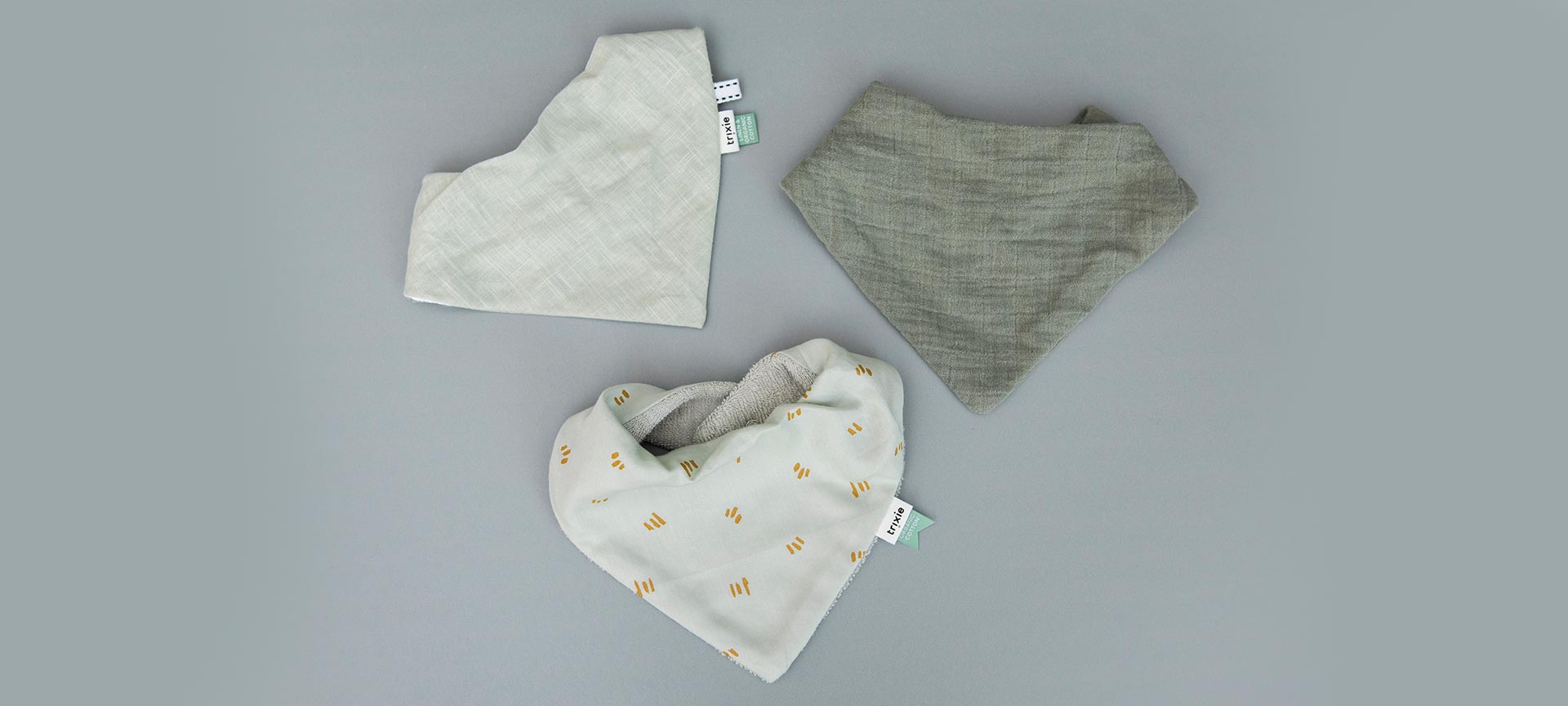 A cheerful bandana bib
We all know them, those sweet little bubbles our little ones blow. Very cute to look at, but difficult to keep their clothes dry. We found a handy and fun solution for this; the bandana bib. It is just big enough to protect your little one's clothes and adds a cheerful touch to their outfit.
Use the bandana bib on the go or at home at the table! With a bandana bib you can keep clothes dry on the road. Thanks to the push button that can be used in two positions, the bandana can be used for a long time.
A sustainable dribble bib made of organic cotton
Our dribble bib consists of two layers of fabric: cotton and terry cloth. You can opt for our bandana bibs without any concerns, because we wholeheartedly choose 100% organic cotton and give your little one's sensitive skin all the care it deserves.
Pick a dribble bib that goes with your look!
The bandana dribble bib is made of organic cotton and comes in all Trixie collections; prints, ribble, bliss, diamond, pure and stripes. We also have bibs with your favourite animal friend and with colours from the different Trixie collections. Does your little one spill a lot? Then the XL bib is your ideal friend at mealtime!
Products
clothing
accessories
bandana bibs
We did not find anything matching your search result