5 ways to wrap your Christmas gift sustainably
Make your present shine under the Christmas tree!
They look so pretty, those presents under the Christmas tree! Make them even more beautiful by wrapping them sustainably!
tip 1
Use your muslin cloths as wrapping paper
Every mum knows that a muslin cloth can have many different purposes! But have you ever used it to wrap a present? We drew on the ancient traditional Japanese art of folding & knotting.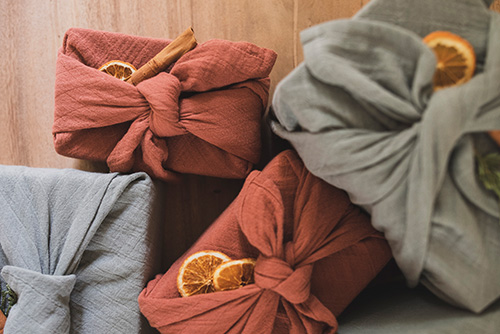 tip 2
Use the newspaper you tossed in the recycle bin yesterday
tip 3
Save and reuse wrapping paper for another present
tip 4
Get creative
Get creative with your little one and make something out of egg and shoe boxes. With a bit of creativity, you can put together something beautiful!
tip 5
Au naturel!
Don't wrap the present. This means less fun unwrapping, but it sure is sustainable!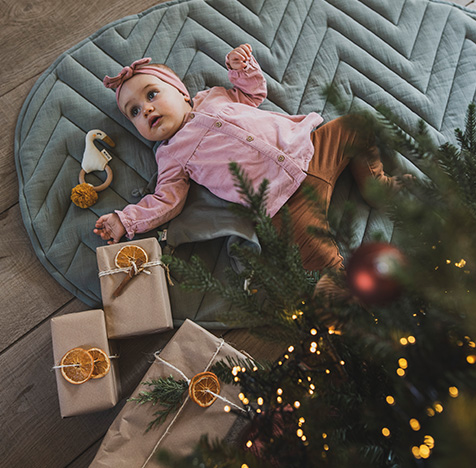 Pssst: Add some dried oranges and cinnamon sticks as a sparkling touch to your present.
We are curious to see how your present will shine under the Christmas tree! Share your result @trixie.baby