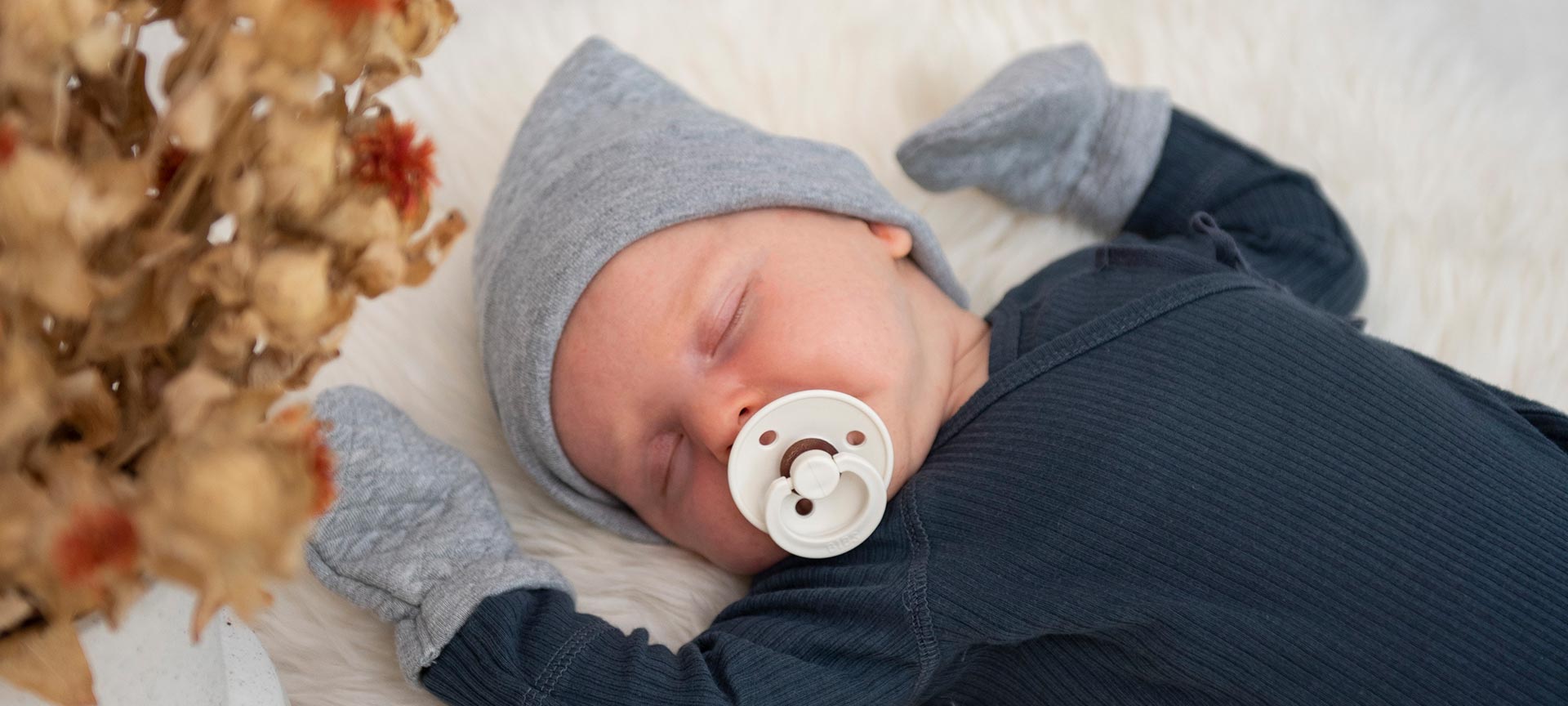 A cosily warm newborn hat
This wonderfully soft newborn hat will keep your little one warm during those first moments together.
After spending nine months in mommy's warm womb, a newborn hat is certainly no superfluous luxury. Your baby cannot yet regulate their own temperature. They quickly lose a lot of warmth from their head, energy that is best used to grow and flourish.
So not only does this newborn hat look cute, it is also very useful! As always, our baby hats are made of organic cotton; only the best for your little one.
Soft newborn mittens
During those first months, your little one may make some uncontrolled movements. Prevent your baby from injuring him or herself with sharp little nails; use a pair of our soft newborn mittens. The soft elastic band around your child's wrist keeps the mittens comfortably in place.
Products
clothing
baby
newborn hats & mittens