From plastic
waste to infinite possibilities
durable raincoats made of 40 plastic bottles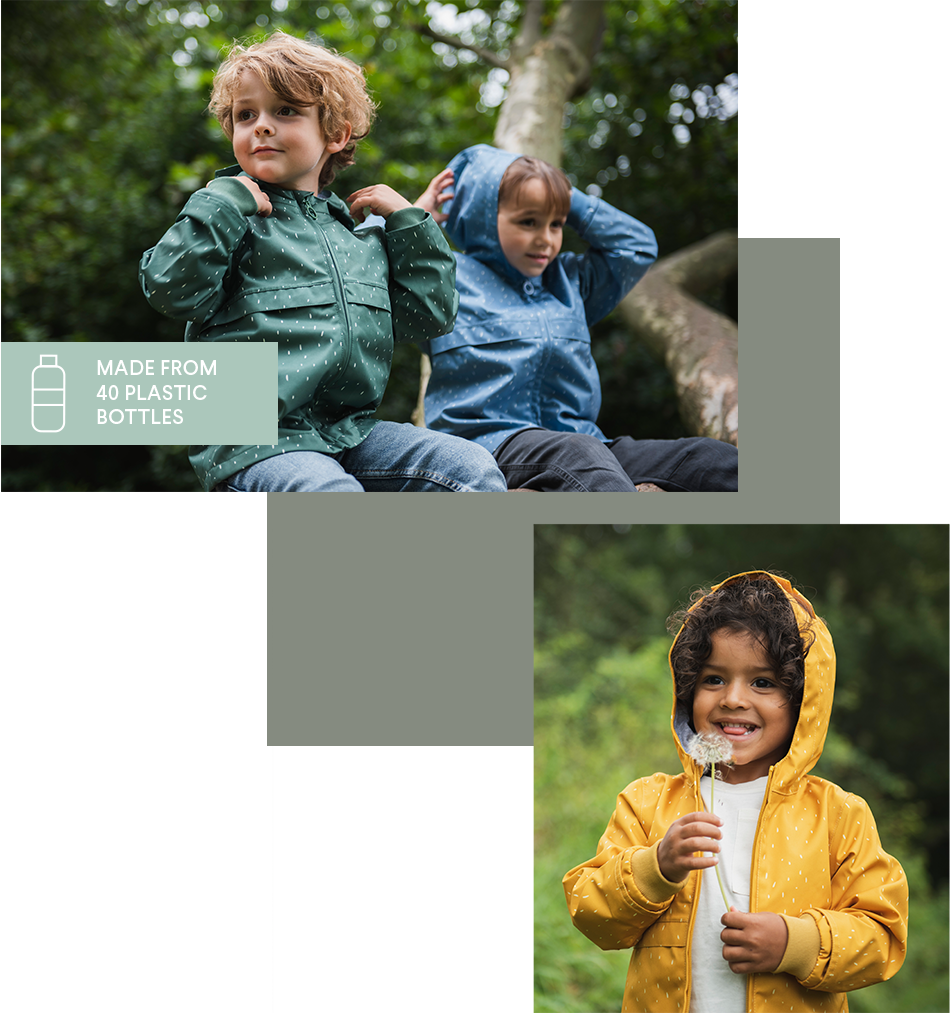 A sustainable project to secure our playground
There is no infinite imagination, without an infinite playground. At Trixie sustainability is central in the broad sense of the word and this is reflected in various areas. For example, when we develop a new product it is critically analyzed whether the product will actually fulfil the set requirements and functions. But on the other hand, we are forced to see day to day reality...
We got in contact with the right people to talk about what we could do with this waste in the cycle of our productions. They told us about the yarns made of plastic waste. Using these kind of yarns to produce raincoats, where an instant link with our project to secure our playground. We love to encourage outdoor play fun, going on adventures and discover the world. No better way to engage in this promise than creating a 100% recycled raincoat.
One of our core values at Trixie, is durability. We are working every day to
close the cycle and be responsible and dedicated to secure our planet. It has
to go on for a looong long time. We would like to use our voice, creative skills
and assets as a brand to make durability a must instead of a nice to have.

This 100% recycling project is just one of many steps we take,
and one of many more we are working towards to.

Wondering how this is all possible?
Mr. Crocodile will explain you how it works: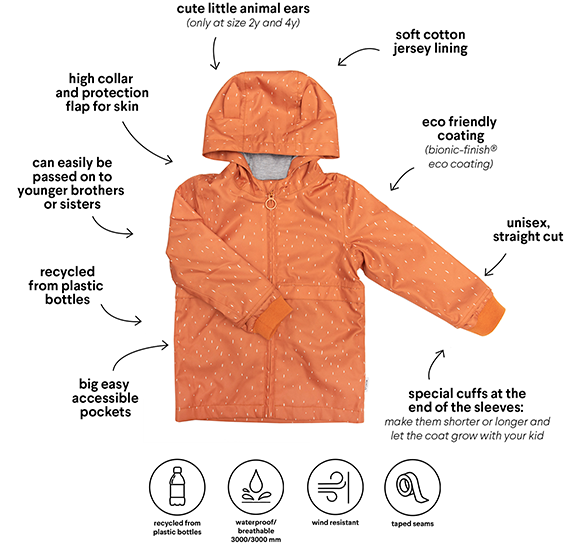 Designed for true little adventurers
The raincoats are designed for true adventurers with a big heart for their playground.
They have a big zipper pull, nametag on the inside and big pockets to keep all their treasures close.
The raincoats are available in 7 colours. They nicely match our animals Mr. Polar Bear, Mrs. Rabbit, Mr. Fox, Mrs. Elephant and new to the range; Mr. Crocodile, Mrs. Mouse and Mr. Lion. The frivolous dots give the raincoats a joyful touch when playing around outside. The two smallest sizes have cute little animal ears on the hood that cheerfully bounce around while running and playing.
New to the range: Mrs. Mouse, Mr. Crocodile & Mr. Lion
Join us!
By choosing this product you engage in Trixie's promise for a better planet full of infinite imagination. Let's put on our 100% recycled raincoat and go on endless adventures. Jump into piles and see what providing an infinite playground means to your family.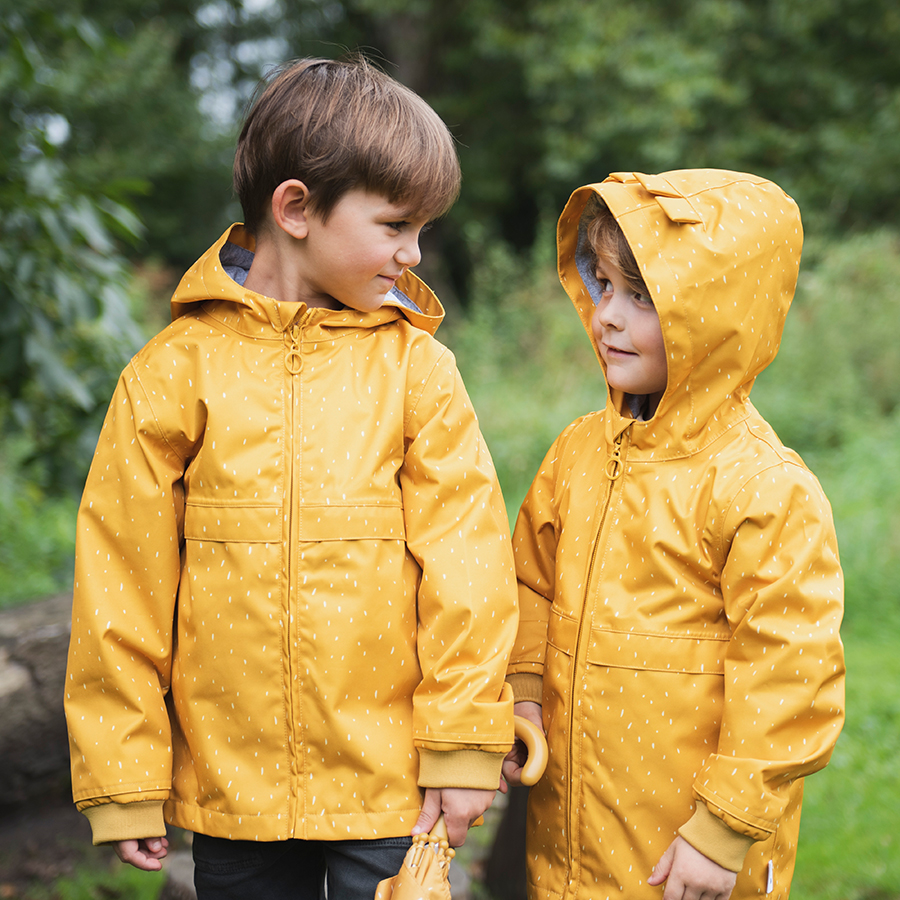 Mix and match our raincoats with umbrellas made of 100% recycled polyester