Homemade Christmas cookies
Get into the Christmas spirit & bake Christmas biscuits together!
Get into the Christmas spirit & bake Christmas biscuits together! Once baked, you can decorate them with an easy icing tip! Baking biscuits together immediately puts you in the right mood! After all, what could be more fun than eating the biscuits together in front of your favourite Christmas movie?
Let your little sprout get started himself with this easy recipe and help where needed.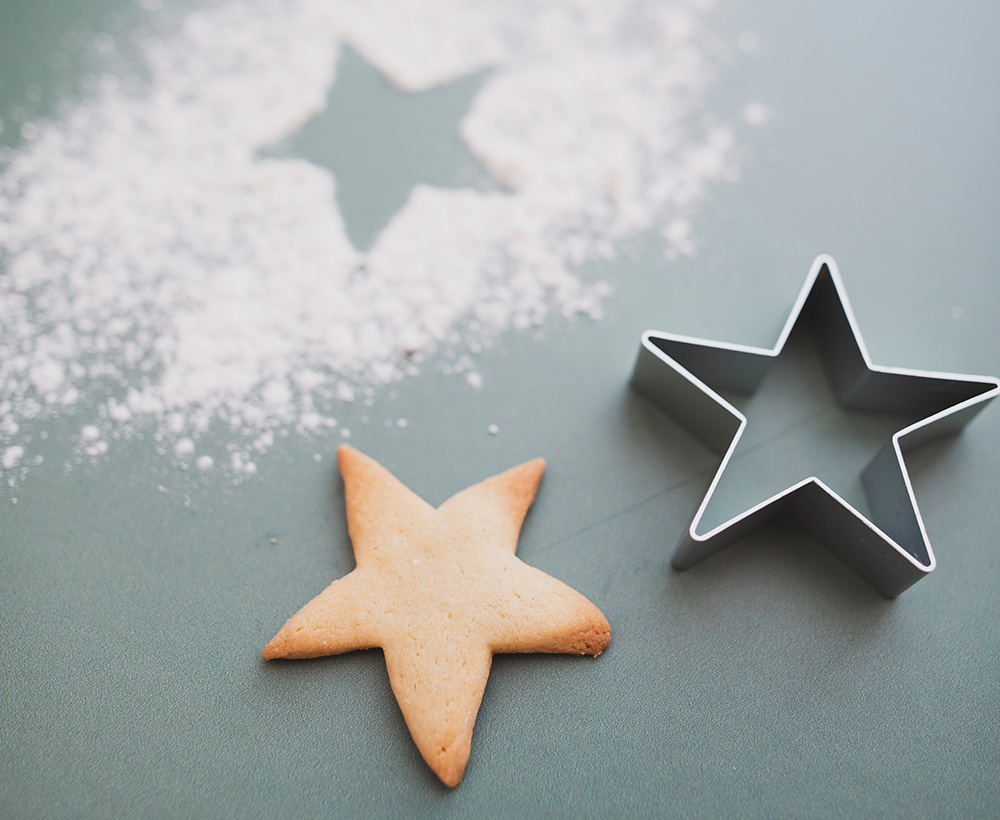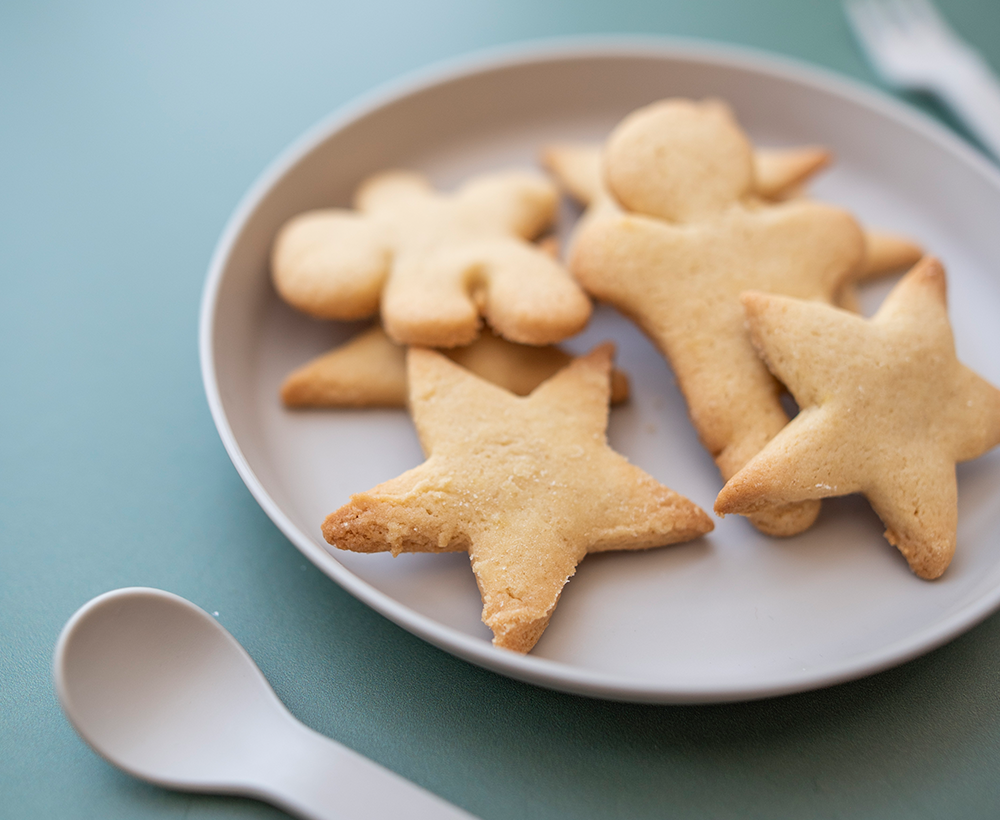 Ingredients
• 500 g flour
• 250 g butter
• 2 eggs
• 1 teaspoon vanilla extract
• 200 g icing sugar (decoration)
Supplies
• spoon
• mixing bowl
• whisk
• sieve
• rolling pin
• biscuit moulds
• baking sheet & baking tray
Put the sugar & butter in a bowl and mix until smooth.
Tip: use the butter at room temperature. This makes it easier to stir.


Add the eggs & vanilla extract and mix well.


Sift the flour & add to the mixture, making sure the dough is even.


Roll the dough out into a thin sheet on a piece of baking paper and put another piece of baking paper on top.


Place the dough in the fridge for at least an hour.


Tip: go play outside! That way the hour will have passed before long!
Preheat the oven to 180°.

Take the dough out of the fridge & dust the countertop with flour.


Now punch out shapes from the dough & place the shapes on a baking tray lined with baking paper.


Bake the biscuits for 10 to 12 minutes until golden brown at the edges.


All done? Take them out of the oven and let them cool down.


Mix some icing sugar with water & you will have the perfect icing for your biscuits.