3 steps to the
perfect school bag
A new school year is approaching, and so the search for
school supplies begins. But the most important search is
for the perfect school bag. LET'S GO!
So much choice and so many different backpacks, but what should you pay attention to when choosing the right one for you? With our experts, we've put together a few tips & tricks on choosing the right backpack.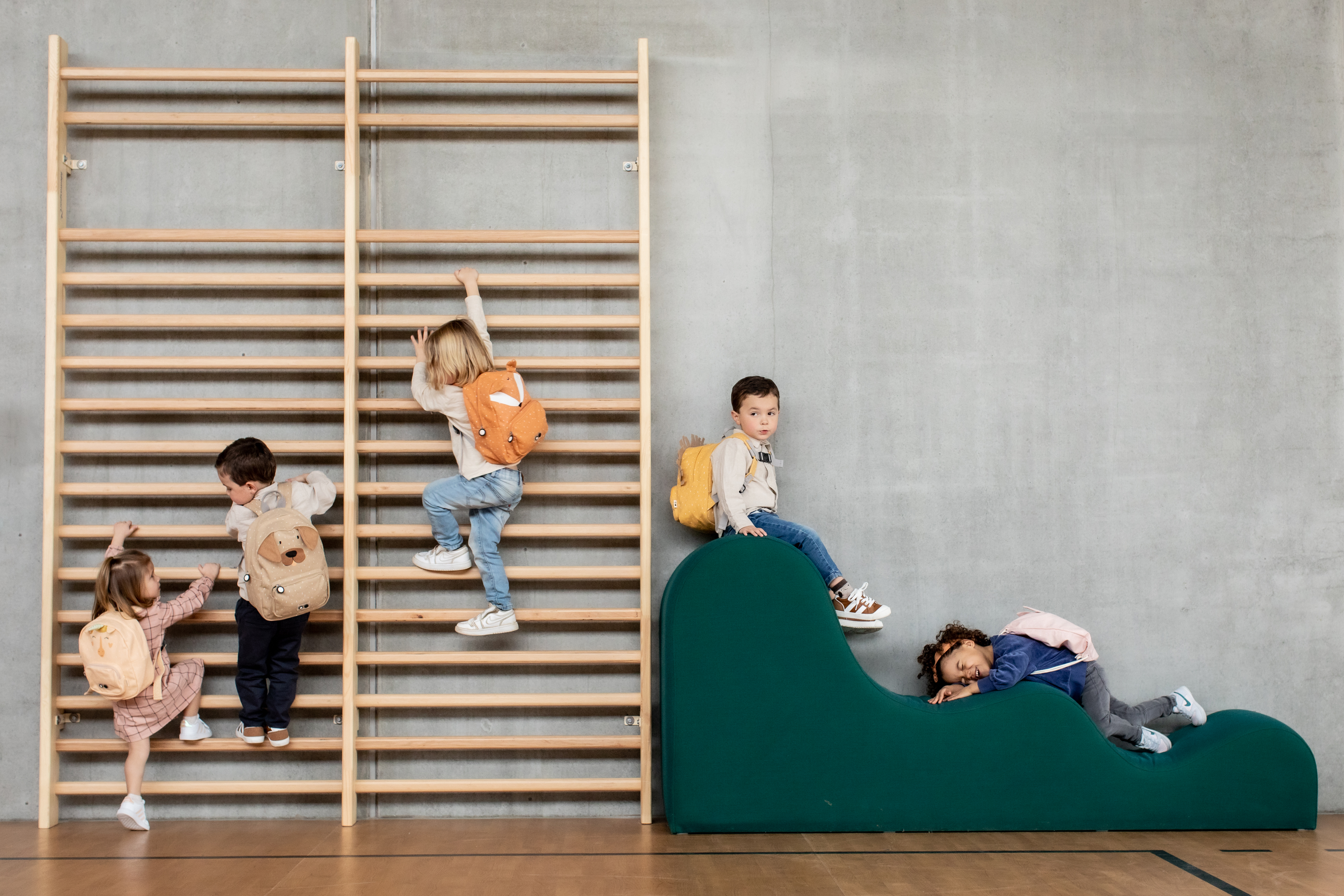 The bigger, the better?!
Make sure that the backpack is big enough to carry all kinds of things; a snack box, a lunch box, a water bottle, a pencil case, a notebook... But don't make it too big; when it is too large, the weight will not be distributed evenly. It is handy to have separate compartments: one to store all small miscellaneous items and one to safely store books and notebooks. It's best to choose a backpack that is no wider than your child's shoulders.
Choose the right fit:
Backpack - backpack small - satchel - backpack mini
Tip: Take a few school items and a lunch box with you to the shop and see if everything fits.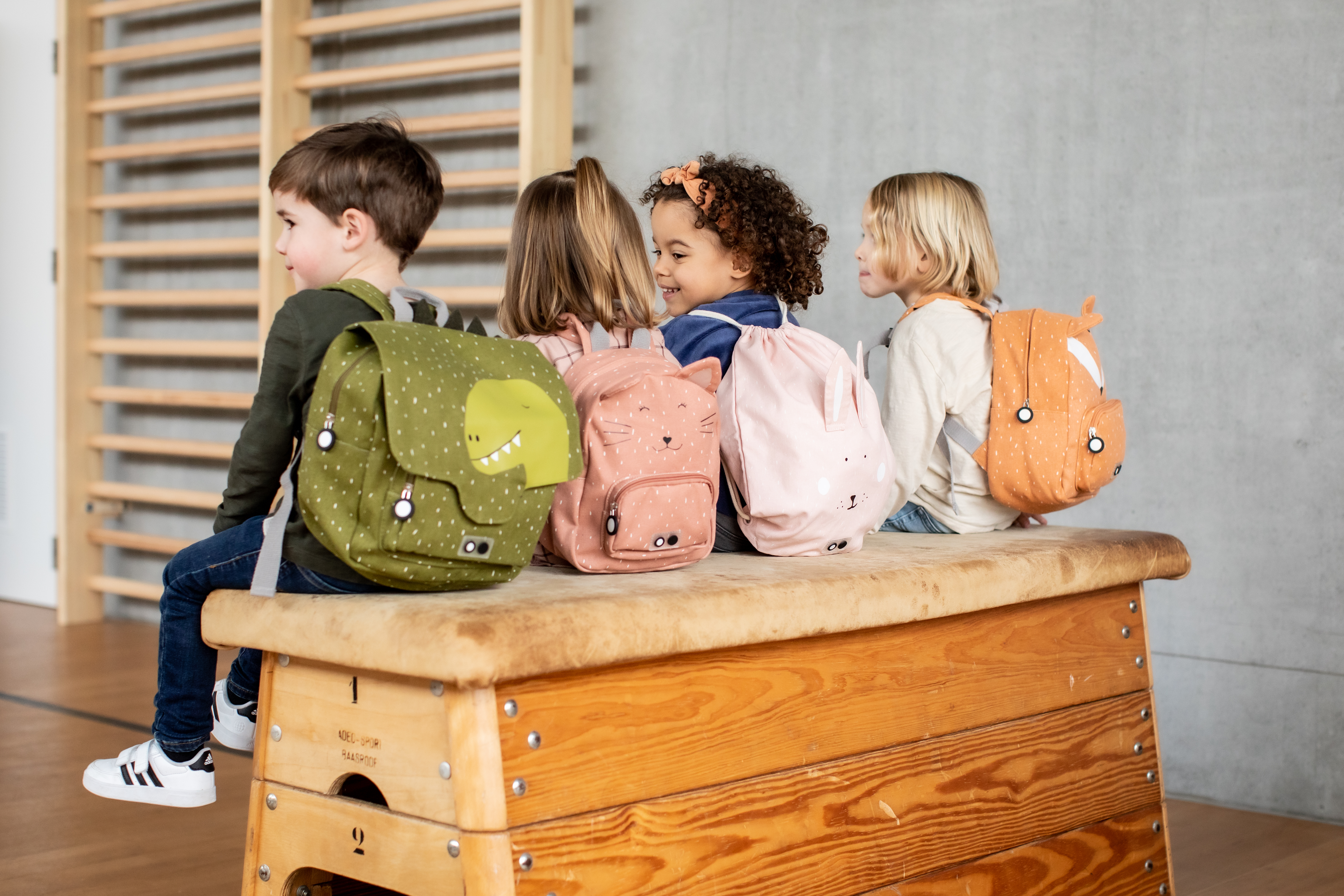 Are you a material girl/boy?
It's a given that a school bag will have to endure a lot. It is neatly hung up from time to time, but it is also tossed on the floor when it's time to play outside. That's why it's very important to choose a school bag that is made of high quality and preferably durable materials. The bag being waterproof is an added bonus. This way, the animal friend can also come along on a trip to the amusement park (and yes, even on the water rides!).
Only the strong survive
Besides size & material, sturdiness completes the Holy Trinity. It is important that the backpack does not sag, as this can result in back problems later in life. The heaviest elements are therefore best placed against the back in the school bag. To wear the backpack correctly, you can opt for adjustable shoulder straps with an additional closure buckle so that the straps do not slip off the shoulders. Kids can easily open and close the buckle by themselves, and there you go: ready for school!
Last but not least - choose your favourite friend to take you on all your adventures
Then only one question remains:
Which animal friends will your child take to school?
Complete your back-to-school set with these must-haves: